Group Announcements
---
[01/07/2020]
Our work on modeling and design of generalized pneu-net soft actuators with 3D deformations is accepted by Soft Robotics.
[23/04/2020]
Our work on 3D printed programmable horseshoe lattice structures is accepted by ACS Applied Materials & Interfaces.
[01/02/2020]
Plos One call for papers! The submission deadline has been extended to February 28, 2020. For more details, please click on the web link below: https://collections.plos.org/s/soft-robotics
[24/12/2019]
Congratulations to Lisen! Our paper on Design, modeling and evaluation of fabric-based pneumatic actuators for soft wearable assistive gloves is accepted in Soft Robotics.
[11/2019]
Congratulations to Jiang Zou for being supported by Shanghai Post-doctoral Excellence Program.
[09/2019]
Congratulations of Advanced Robotics Best Paper Award of our paper "SkinGest: artificial skin for gesture recognition via filmy stretchable strain sensors" in Advanced Robotics.
[01/09/2019]
Lei Tang defended his Ph.D. thesis. Congratulations!
[15/08/2019]
Welcome Professor Nicholas X. Fang from MIT visits our lab and gives a talk on Advancing Acoustic Application with Architectured Metamaterials.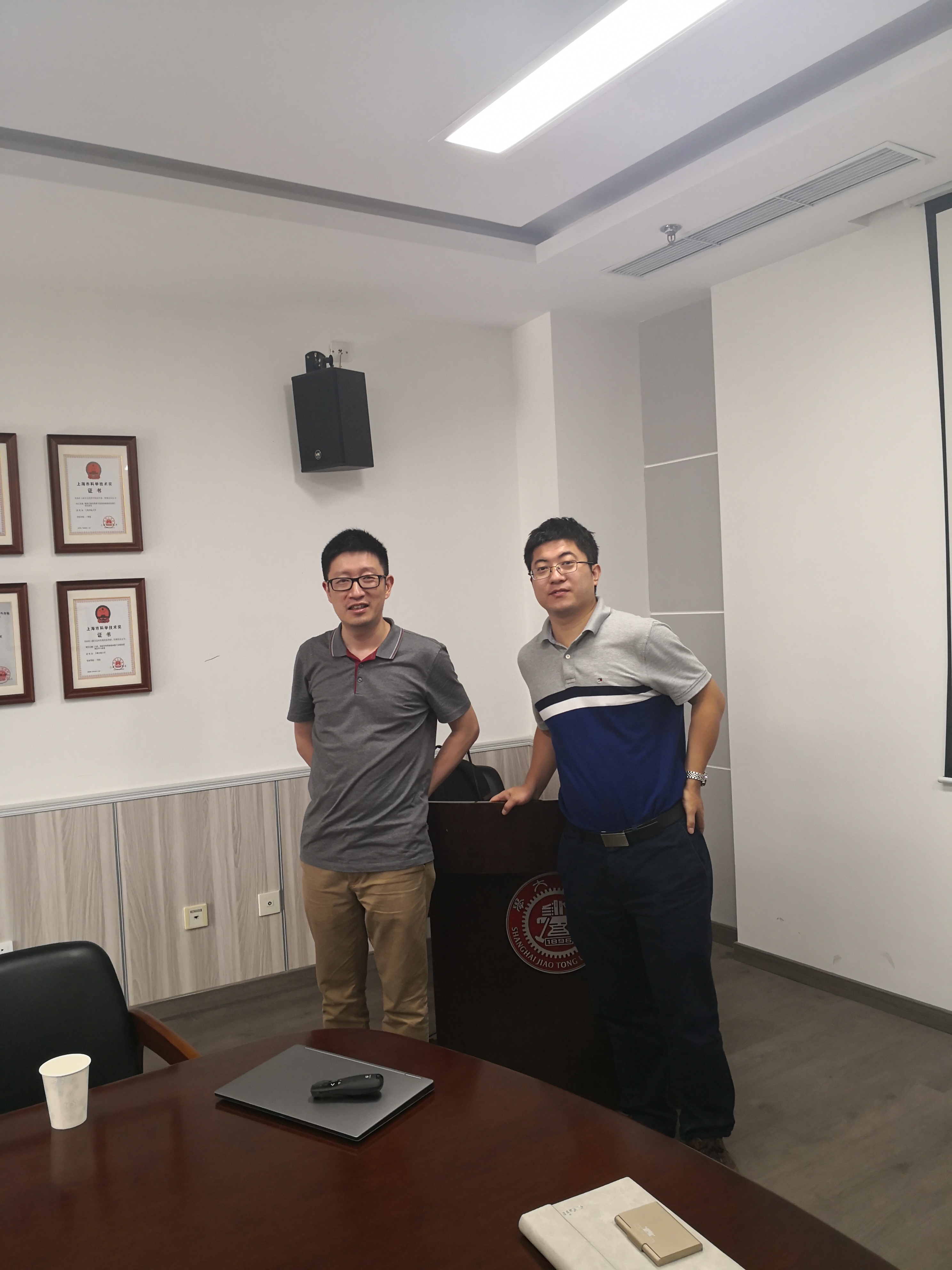 [30/07/2019]
Welcome Professor Kyujin Cho from Seoul National University visits our lab and gives a talk on Soft Robots with Physically Embodied Intelligence.
[18/07/2019]
Welcome Dr. Babak Mostaghaci (Editor of Advanced Materials| Small| Advanced Materials Interfaces| Advanced Intelligent Systems| Advanced Theory & Simulations) from Wiley-VCH Verlag GmbH & Co. KGaA visits our lab.